Welcome to our career site
We are glad to have the privilege to tell you more about us as a company. BC Platforms is an international bioinformatics software company that revolutionizes drug development and personalizes patient care. We serve our customers by providing genomic data management and analysis solutions globally.
Our BC|Team is comprised of talented professionals located across the world. We have more than 20 different nationalities working in our team. We offer an exciting career advancement for ambitious, enthusiastic and hardworking people getting to solve the most interesting genetic and clinical data challenges to date. Our ecosystem is based on both the healthcare and life science spaces.
BC Platforms values are Science, Knowledge, Growth and Trust. Our +25 years of experience in combining bioinformatics and software development has always been premised on the core values of Science and Knowledge. BC Platforms was established in 1997 as a spin-off from MIT Whitehead Institute (Eric Lander) project pioneering cutting-edge data management and analysis solutions.
The Growth value can be perceived by our business growth, the growing BC|Team, and our team members' personal growth through the aspects of Learning & Development. The focus on building trust seals our cross-functional cooperation within our ecosystem's internal and external stakeholders.
BC|Platformers tell more about our meaningful work
My motivation comes from the products that actually brings better in the life of people, society and environment. BC Platforms is a company that not only gives you a purpose but it also gives you satisfaction that what are you doing is something substantial that could bring changes in peoples´ lives.

Fahad Syed

Senior Software Developer, R&D

A lot of problems that we are trying to solve are not isolated in any region, they are genomic problems, they are clinical and healthcare problems. Being able to unlock the potential of global collaborators is important what we do and an exciting portion what I do personally.

Ben Jackson

Head of Customer Success, North America
BC|Culture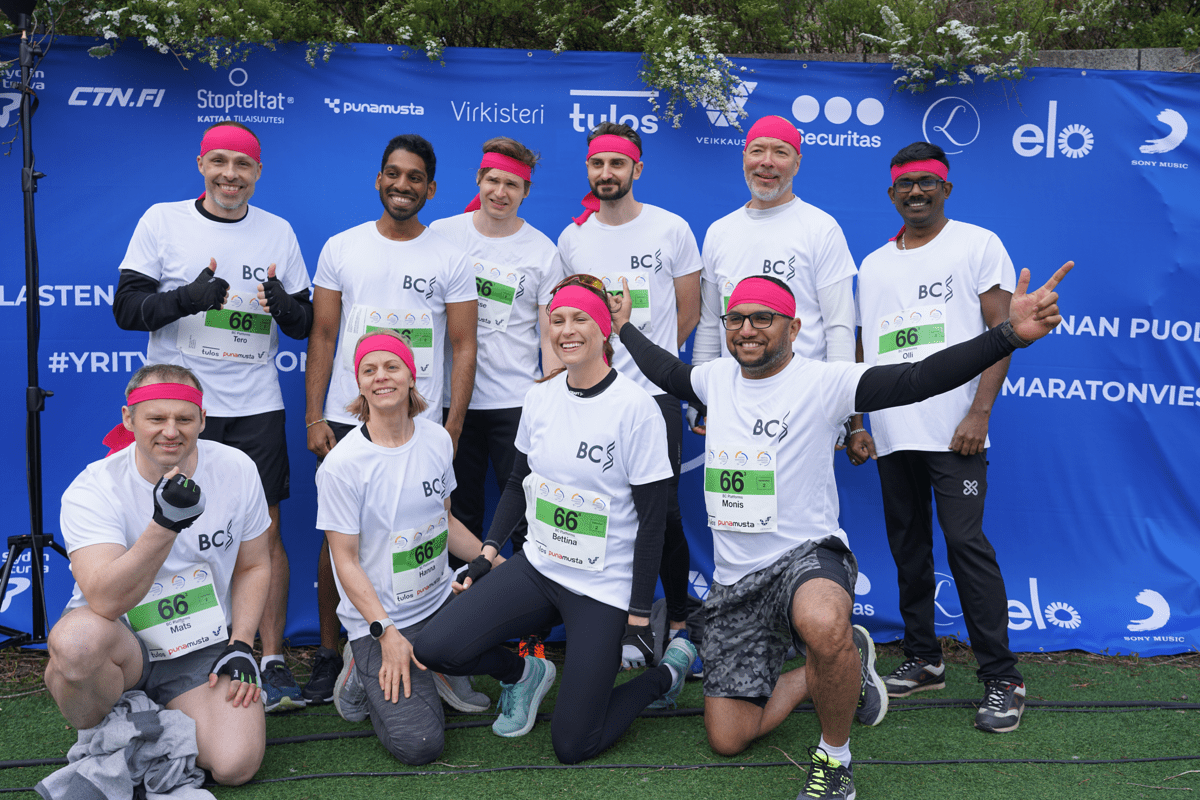 Besides from the ground-breaking work we do in the healthcare and life science segments for genomic and clinical data management and analysis, we enjoy BC|Team camaraderie.
BC Platforms offers
Learning & Development

Opportunity to learn from great and talented colleagues on meaningful work content and grow your competencies. BC Platforms is committed to develop its Learning & Development Programme to further it in a continuous path of improvement.

Talented colleagues in great locations

BC Platforms has offices in Zurich, Greater Helsinki, Boston, Singapore and a legal entity in the UK across three continents. Part of our people work also from the home offices from different locations around the globe.

Company Events

We have our bi-annual BC|Days events which are dedicated to our strategy work having all our people involved. We also host BC|Afterwork events occasionally for developing relationships and a sense of community.

Competitive compensation

We offer a competitive salary and Incentive Programme. When the company reaches its targets, everyone gets to enjoy the success. We emphasize the long-term impact and reward our people for their success on the long-term growth of the company.

Healthcare & Wellbeing

Our people's health and wellbeing is important to us. We offer healthcare plans or healthcare insurance plans as well as travel insurances where applicable.

Work-life balance

As much as we are eager to work with our colleagues, customers and other stakeholders, we provide a good work-life balance with flexible hours and paid time off.

Work equipment

We want to offer you a great onboarding also from the equipment point of view. You will receive a laptop, a mobile phone and headphones. In addition, we offer you a variety of tools and lots of learning regarding our state-of-the-art software solutions.

Free snacks and beverages
About BC Platforms
BC Platforms is a global leader in providing a powerful data and technology platform for personalized medicine and drug development, accelerating the translation of insights into clinical practice.
BC Platforms operates the Global Data Partner Network BCRQUEST.com, which provides access and analytics on genomic and clinical cohort data for drug developers currently providing access to over 33m subjects across five continents.
Our technology drives the infinite loop between personalized care and research discoveries, leveraging latest science, deep technical expertise, strategic partnerships, and harmonized, diverse data collections.
Our high performing platforms enable high throughput genomic data production, flexible data integration, secure data management, efficient analysis and interpretation of molecular and clinical information.
Founded in 1997 from an MIT Whitehead project spinoff, the Company has a strong scientific heritage underpinned by over 25 years of working in close collaboration with a network of leading researchers, developers, manufacturers and vendors. BC Platforms has global operations with its headquarters in Zurich, Switzerland, research and development in Espoo, Finland, and sales and marketing in Boston, USA, London, UK and Singapore. For more information, please visit www.bcplatforms.com.
Turnover
CHF 10,7M in 2021
Already working at BC Platforms?
Let's recruit together and find your next colleague.